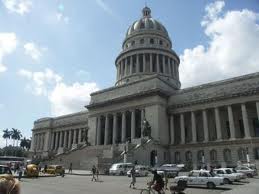 An independent economic impact study shows that the ninth USA International Ballet Competition generated $10.2 million for Miss. The impact is a 35 percent increase from the 2006 competition and a 61 percent increase over the 2002 event.
Compiled by the Department of Economic and Workforce Development at the University of Southern Mississippi in Hattiesburg the results are based on program operations and participant/attendee expenditures during the last competition July 12 27, 2010. Other figures from the study reveal just over a $500,000 associated impact for state general fund revenues and also personal income of $5.2 million locally. The economic impact was calculated using ticket data, hotel reports and USA IBC records.
Thirtyone countries were represented by 100 competitors and another five were represented by the international jury. Ticket buyers flocked from 40 states including Puerto Rico and 10 foreign countries. The total attendance for the two-week competition and ancillary events was 27,040. The companion USA IBC dance school drew 258 students from 24 states and two countries. The 2010 event garnered over 2 billion in online and print media impressions and welcomed nearly 800 volunteers from the metro area.
The next USA IBC will be June 1429, 2014, and a Reunion Gala will be held July 14, 2012. MAC would like to congratulate the IBC on being an outstanding example of Mississippi's Creative Economy!
One of the things that I stress to local economic developers and to mayors is the importance of understanding the local economy and how it fits into the region and to the world. As the overall economy is "reset" it is useful to know which type of jobs in the community are growing and which are shrinking.
My column in the Mississippi Business Journal this week discusses the importance of a business retention program. And while business retention is important for local leaders, it should be remembered that many jobs are not moving somewhere else they are disappearing altogether. Many jobs will reappear. Newspaper jobs, for example, will innovate. For example, who would have ever heard of a video journalist 20 years ago? Or even five years ago? The point is that jobs do not necessarily always go away, they innovate into something else. That's why retraining is so important in many industries. The person need not go away if the job goes away.
Below is an image that I retrieved from Scott Nichol's LinkedIn blog entitled "LinkedIn Winners and Losers: Industry Trends During the Great Recession. It discusses how our economy has evolved during the five years. A related blog on this subject worthy of reading is Mike Masnick's Economic blog entry entitled "How Job Loss Really Works: Jobs Loss Isn't Really Job Loss.
Finally, study the blogs mentioned above and the chart below, and then ask yourself this question: What would such a chart look like for the jobs in my community?
Links
最新のトラックバック
ライフログ
検索
外部リンク
ブログジャンル
画像一覧